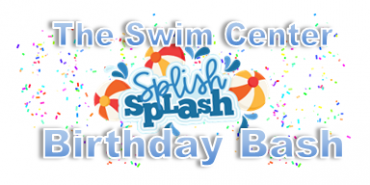 To reserve a party, please contact the Swim Center at 561-544-8540 and discuss availability and reservation details with a staff member.  Reservations must be made in person.  The host will be required to fill out and sign a reservation form. Please read below for additional details.
Party Packages
Time Options
10:00 A.M. - 12:00 P.M. or 2:00 P.M. - 4:00 P.M.
Blue
Residents: $200
Non-Residents: $250
1-20 guests. Includes room, admission to pool for all guests.
Red
Residents: $300
Non-Residents: $375
21-40 guests. Includes blue package, plus additional room space for extra guests. 
Reservation Policies
All reservations must be made at least 14 days in advance.
Parties will be held Saturday, Sundays, and Holidays Weekends. Please be aware that the pool is closed for Thanksgiving, Christmas, and New Year's Day.
Parties will scheduled no earlier than 10:00 am and no later 2:00 pm
Maximum capacity for indoor aquatic party room is 20 people, which includes children and adults. Depending on availability an additional room may be available for rental, which increases the total accommodation to 40 people.
Party rooms will available to decorate 30 minutes before the start time of the reservation. Party areas must be cleared at the scheduled ending time to allow the facility to be cleaned and decorated for the next schedule party.