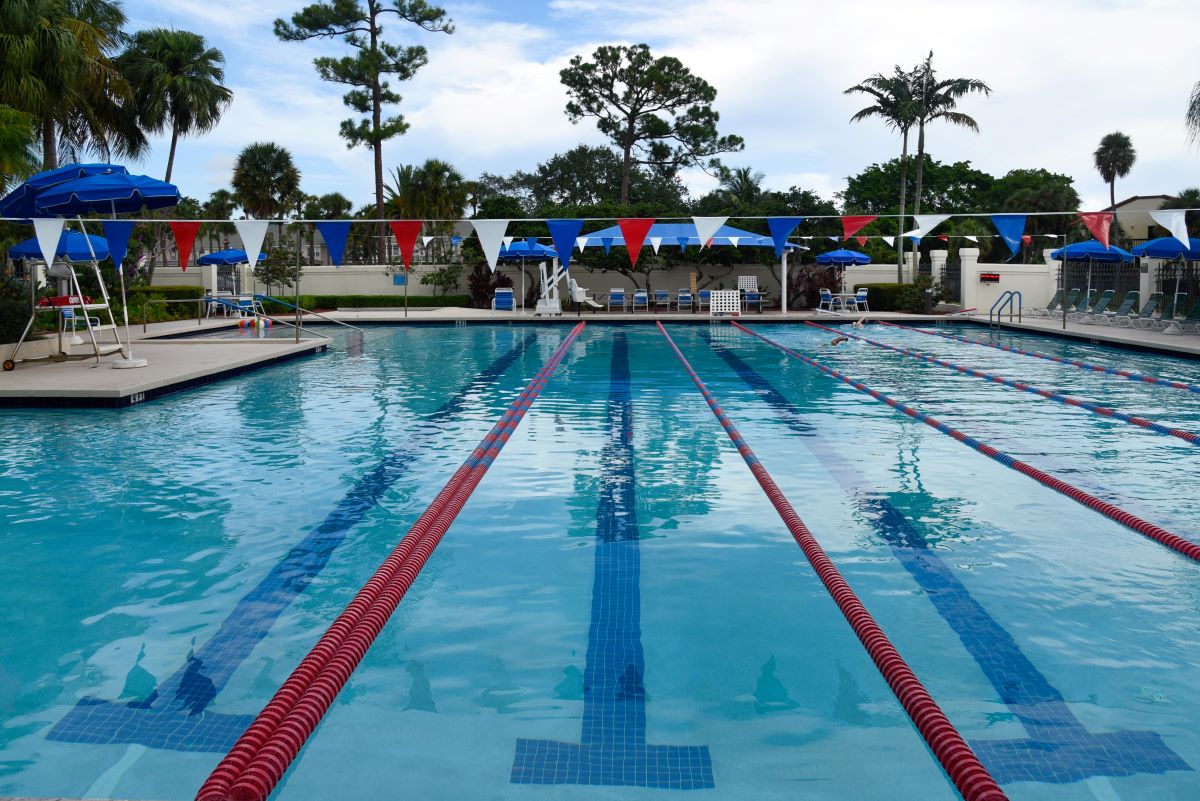 The Swim Center
The Swim Center offers the following features to all members and visitors:
A 25-yard long, 6-lane wide pool
The pool is heated during the winter months and cooled during the summer months to maintain a temperature between 80 and 83 degrees Fahrenheit.
A spa to relax in
A heated kiddie pool
A Splash Pad and Playground for children to play
An aquatic chair lift meeting ADA regulations is accessible to all patrons requiring assistance.
Payments for passes or daily use must be complete prior to entering the pool
Patrons can purchase water bottles and swimming equipment such as goggles, towels, earplugs, swim caps, and swim diapers.
Locker rooms and showers are available for use.
Pool equipment such as kickboards, noodles, and life vests are available for use. 
Patrons may use pool deck furniture during hours of operation.
The highly qualified staff is certified through the American Red Cross in Lifeguarding/First Aid, CPR/AED for the professional rescuer, Water Safety Instruction (WSI), and Administering Emergency Oxygen (O2). A Special Needs Water Certification is also held by swim lesson instructors.