See The Racquet Center In A New Light
Boca Raton tennis enthusiasts are already seeing the Swim & Racquet Center in a new light.
Crews are putting the finishing touches on the some major upgrades to what was already one of the nation's finest tennis centers.
When complete in the coming weeks all 26 Har Tru courts will have been resurfaced.
Lights at the 12 courts already playable at night were upgraded to LEDs. An additional eight courts are having lighting installed for the first time. When complete, the Racquet Center will offer 20 courts for night play.
A 2021 USTA Outstanding Facility of the Year recipient, The Racquet Center offers private lessons and clinics for adults and juniors. It hosts an average of 300 players per day, and is the site of clinics for juniors and adults of all skill levels.
Memberships are available. Among other benefits, members can reserve their courts two days in advance. Non-members only have one day. Memberships can be annual or semi-annual.
Whether playing under the Florida sunlight or under the lights, tennis players love the Racquet Center. Reserve a court at https://mybocaracquetcenter.com/users/sign_in.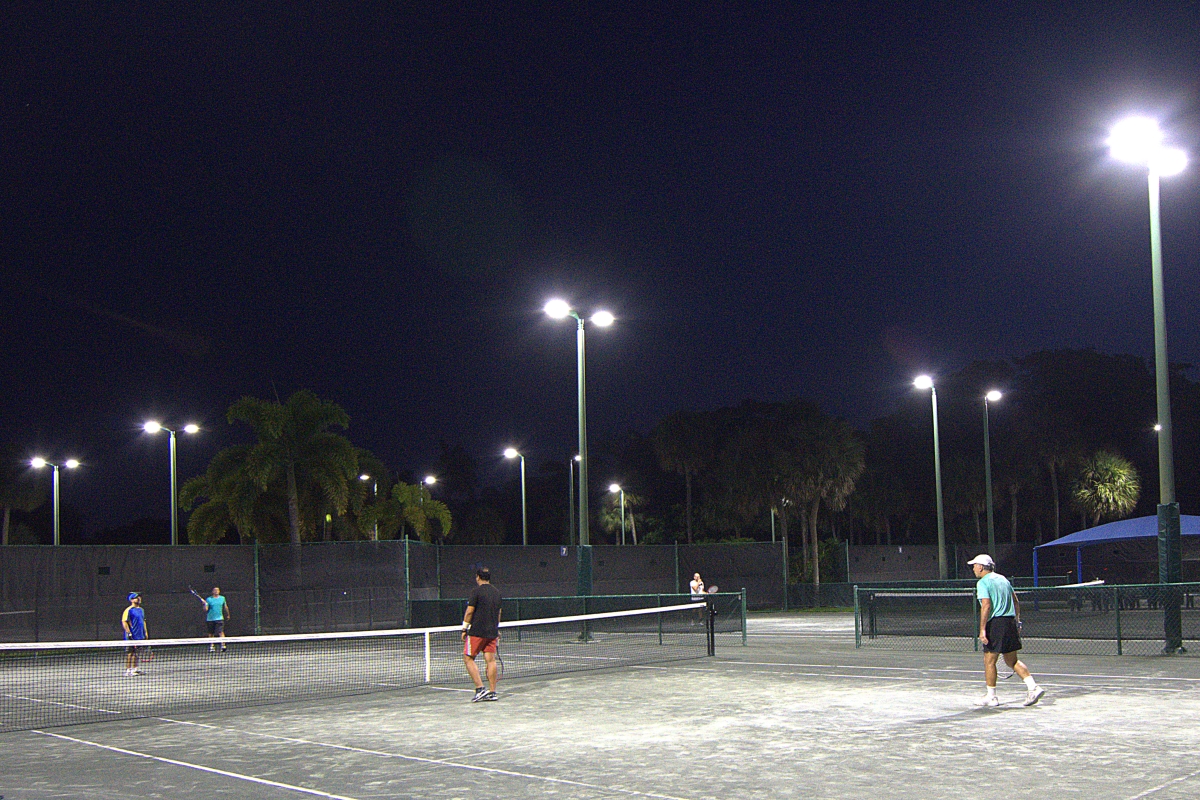 When upgrades are complete, the Boca Raton Swim & Racquet Center will offer lights on 20 courts.