District Meetings Return to Swim an Racquet Center
BOCA RATON – Greater Boca Raton Beach and Park District meetings are headed back where they belong.
Beginning with the Monday, June 7 public meeting, the District's twice-monthly meetings will return to the second floor of the Boca Raton Swim and Racquet Club, home of the District offices.
For the first time in more than one year, the public is welcome to attend in person.
"I miss the Swim and Racquet Center," Commissioner Steve Engel said on May 17 during the most recent District public meeting at Sugar Sand Park. "That was ours."
District officials are taking multiple precautions to ensure the continued safety of both the Commissioners and public.
"I'm perfectly comfortable going to back to the Swim and Racquet Center," District Chair Susan Vogelgesang said.
Plastic partitions have been installed on the dais, separating the Commissioners.
Unvaccinated attendees are encouraged to wear masks.
The public can also follow the meeting and comment via Zoom at: https://us02web.zoom.us/j/83499421123. The meeting ID is: 834 9942 1123.
"Creating safe interactions between the public and District commissioners while ensuring community voices are heard is our first priority," District Executive Director Briann Harms said.
District Commissioners last held a public meeting at the Swim and Racquet Club in early March of 2020. COVID-19 restrictions prompted Commissioners to conduct public meetings via teleconference for the six months that followed.
In October of 2020 the District began conducting hybrid meetings, where three commissioners provided the necessary quorum by attending in person at the Willow Theater in Sugar Sand Park – the meetings' temporary home.
The other two commissioners, as well as the public, attended virtually via teleconference. The public commented during the teleconference or through emails read into the record.
Items on the agenda for Monday's meeting include a potential Request For Proposal covering the ongoing maintenance at a portion of the District-owned property at Boca Teeca, and potential FPL electric vehicle charging locations within District parks.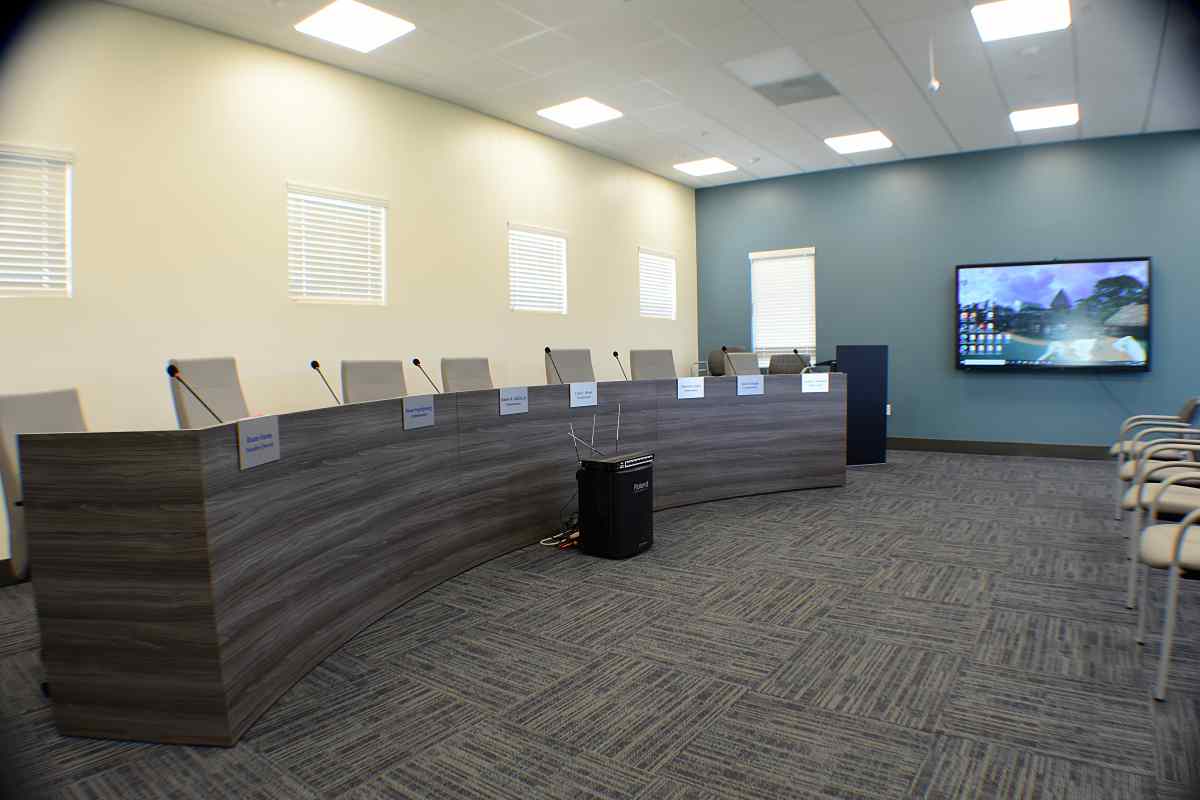 Beginning with the Monday, June 7 meeting Boca Raton Beach and Park District Commissioners will resume holding public meetings at their main office in the Swim and Racquet Center.