District Commissioners Vote To Lower Tax Rate
BOCA RATON, Fla. (July 7, 2020) - In a decision designed to give the community a break during uncertain economic times, Greater Boca Raton Beach and Park District commissioners voted unanimously on Monday to reduce the District's tax rate for the upcoming year.
"It's time," Commissioner Steven Engel said. "If, in these current economic conditions, we can aid our community by reducing the millage rate, we need to do so. That's why I voted to reduce taxes."
Commissioners agreed upon a proposed millage rate of .8818, down from the .9147 rate of the four previous years.
"Lowering the millage rate is the right thing to do," Commission Vice-Chair Erin Wright said. "If members of our community are operating under lower budgets, we need to find a way to tighten our belt, too."
The proposed rate won't become official until it is voted upon during a full District commissioner meeting in September. By law the millage rate approved in September can't be higher than Monday's proposed .8818 rate, but it can be lower.
Major District projects scheduled for 2021 include the first phase of Boca National Golf Course development, infrastructure upgrades at the Gumbo Limbo Nature Center, development and operation of Ocean Strand Park, and Boca Raton beach replenishment.
"I think there are ways to trim our budget lines while retaining our commitment to quality projects and services," Commissioner Robert Rollins said. "We'll make this work." 
Monday's approval of a lower millage rate means the District won't have to hold meeting dedicated to determining a proposed millage rate – a meeting originally scheduled for July 27.
"We wanted to let the community know as early as possible that it will see a decreased millage rate," Commission Chair Susan Vogelgesang said. "This was an easy decision for us."
The 2021 fiscal year begins on October 1, 2020.
"I support and voted for the millage rate rollback," Commissioner Craig Ehrnst said. "It's the right thing for our community."
Founded in 1974, the District funds entertaining and engaging leisure, educational, athletic and cultural environments for the Boca Raton community. The District owns Sugar Sand Park, Patch Reef Park, the Swim and Racquet Center and Ocean Strand. It funds the operating expenses of the Gumbo Limbo Nature Center, Red Reef Park, Spanish River Athletic Facilities and Mizner Bark Dog Park.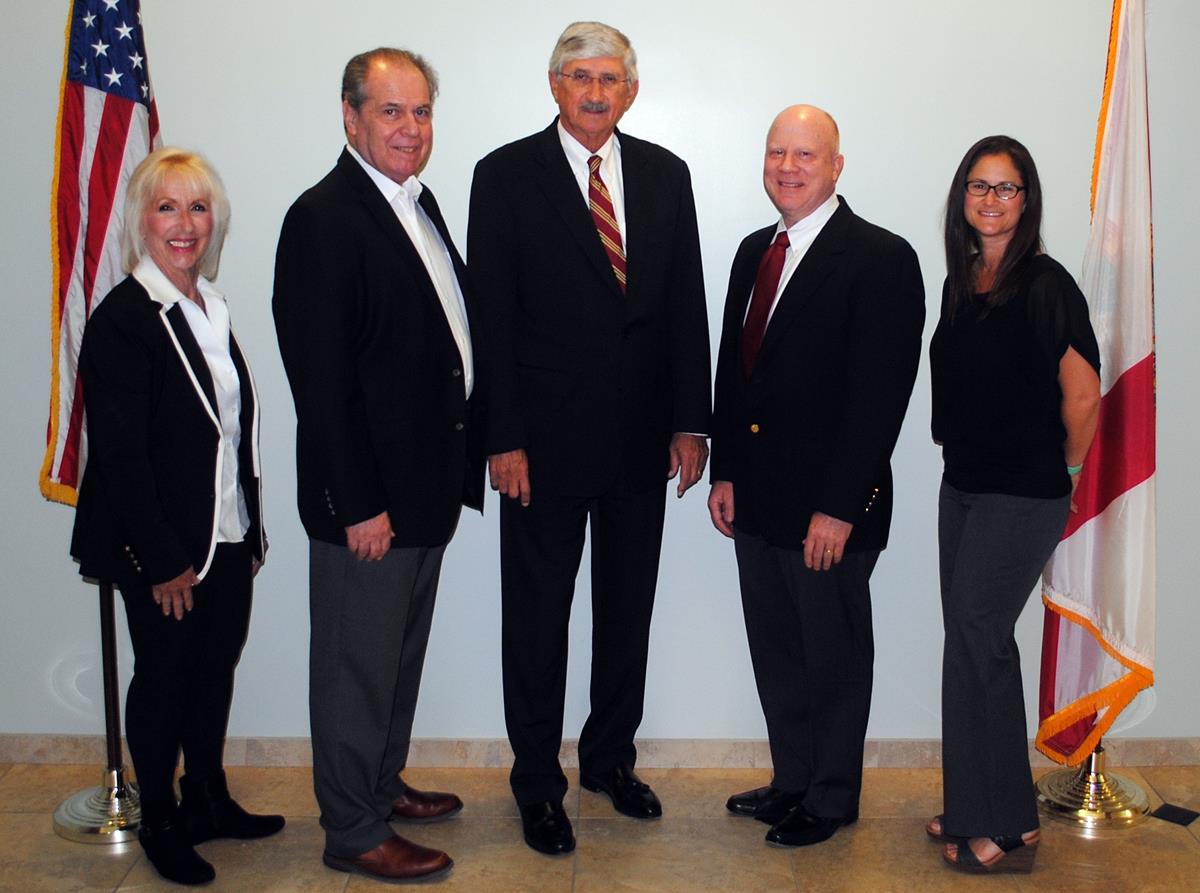 Greater Boca Raton Beach and Park District Commissioners (L to R) Susan Vogelgesang (Chair), Steven Engel, Robert Rollins, Craig Ehrnst and Erin Wright (Vice-Chair) voted to reduce the millage rate for the 2021 fiscal year.