District Issues Ocean Breeze RFI
BOCA RATON – Greater Boca Raton Beach and Park District commissioners are eager to learn what residents want created at the former Boca Teeca/Ocean Breeze golf course site.
With that idea in mind, Commissioners voted unanimously on Monday to issue a Request For Information geared toward eliciting ideas for recreational facilities that could be developed on the 212-acre site.
"The whole concept is just to gather ideas," Commissioner Craig Ernst said. "This just puts it out there for a common platform to give us their ideas."
The RFI, posted on MyBocaParks.org, will give residents and organizations 60 days to convey their ideas and opinions.
"We already have a broad idea as to what we want," Commissioner Steve Engel said. "We want to develop it as a recreational facility, as a public facility with universal access."
Prompted by the City of Boca Raton's 2017 decision to sell its municipal golf course to a real estate developer, city officials asked the District to purchase the golf course known as Ocean Breeze – formerly Boca Teeca – in order to create a new public course within the city limits.
The District did so, then commissioned the design of what was being called Boca National Golf Course.
But everything changed in October of 2020 when the company that owns the Boca Raton Resort and Club gifted Boca Raton Country Club, located off Congress Ave., to the city for use as a municipal course. If the District were to continue with plans to build Boca National, that would give Boca Raton two public courses within a three-mile drive.
"I'm 100 percent for [issuing] the RFI at this point," Commissioner Erin Wright said. "Now we're kind of at square one again and we have really no idea what we want there."
Ideas informally bandied about by some local leaders include continuing with the plans for the course, downsizing the course to an executive course, creating a pickleball complex, building a tennis complex and converting the green space into walking trails. The RFI process provides an avenue to formally bring these ideas to the Commissioners.
Several commissioners, led by Engel, wanted specified within the RFI that the District isn't interested in proposals that called for residential development, office buildings or shopping malls.
"I don't want any developer to entertain even the idea that there's even a chance that they may get a piece of Ocean Breeze," Engel said.
The District's charter prevents it from selling or transferring the land. Some commissioners did leave the door open to a partnership with a private entity.
"I'm not interested in residential component," Commissioner Bob Rollins said. "I'm not interested in anything commercial that doesn't have a recreational component to it."
To emphasize the District's commitment to moving the Ocean Breeze project forward, Commissioners unanimously approved Ernst's motion to make the Ocean Breeze project the first agenda item for every meeting this calendar year.
The District is also working with the City to amend the current Interlocal Agreement to allow recreational development other than a golf course on the site.
District Commissioners also vowed to listen to Boca Teeca residents and keep them informed and updated as the project progresses.
"Just make sure that the residents are comfortable with us doing something other than golf," District Chair Suzi Vogelgesang said.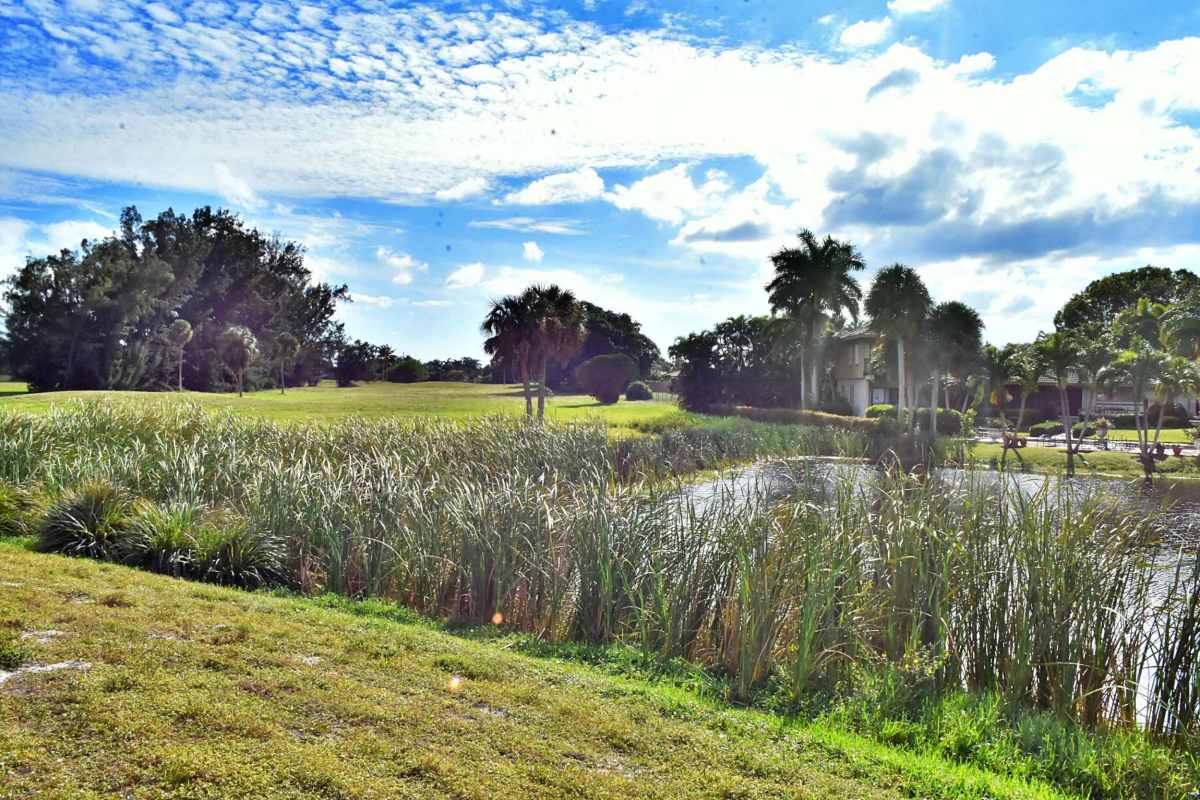 Greater Boca Raton Beach and Park District Commissioners want to hear what residents would like created on the site originally purchased for Boca National Golf Course.